Une usine traditionnelle allemande tournée vers le Monde
Wilh. Steinberg. Piano manufacturing in Eisenberg is a tradition dating back to 1877. Its craftsmanship and know-how have been transmitted from generation to generation.
To this day, the manufacturing process for Steinberg's Signature series relies heavily on the accurate work of its highly experienced technicians and craftsmen. The bridge and the soundboard are chosen, adapted and installed manually in such a way as to produce an instrument that will continue to bring pleasure for many years. The strings are individually wound, mounted, and carefully tuned to pitch. The making of the acoustic part requires several months.
The Renner mechanism and the Kluge keyboard, both entirely made in Germany, offer the greatest accuracy of touch. Combined with the dynamics of sound, this precise quality of touch results in the projection of a full, rich sonority.
Thanks to the Signature models' fine sound and mechanical precision, they are able to meet the expectations of the most demanding pianists.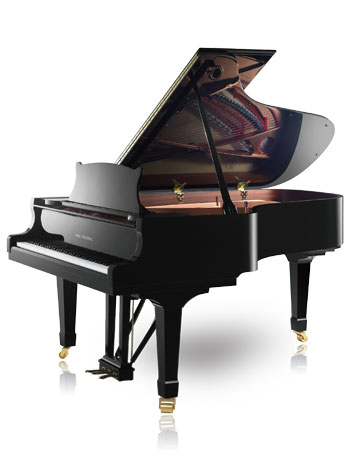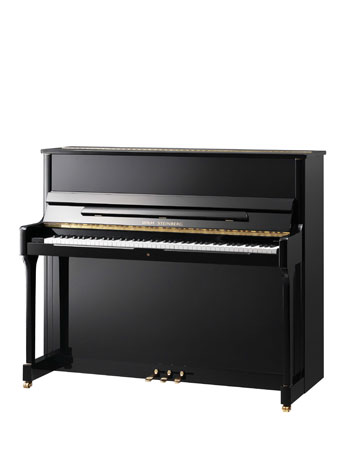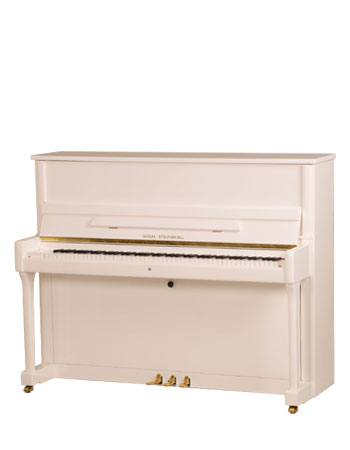 Wilh. Steinberg is part of an international investment group that is active worldwide, including in Asia, and offers two other lines of instruments: the "Nomos" and "P" series, which have benefitted from economies of scale for some of their structural elements and, once again, from the traditional German experience for musical finish, adjustments, and fine-tuning.
The "Nomos" and "P" series, therefore, offer a remarkable guarantee of quality for very competitive price levels, which is ideal for first-time high-quality buys, or for upscaling after beginning on digital keyboards, or even for musical schools looking for an alternative to their otherwise neutral-sounding equipment.